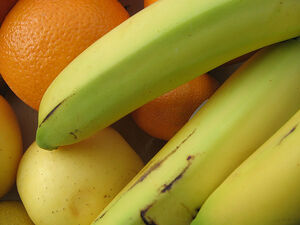 Deep treatments are used to add moisture to the hair and are for occasional use. They are available for purchase (Jessicurl Weekly Deep Treatment, Curl Junkie Banana Hibiscus, DevaCurl B'Leave In, etc.). You can also use a rich conditioner or home made recipe.
Why buy something when you can make your own? Just be careful that the ingredients are well blended--it is not fun to pick out chunks of stuff from your hair.
1 can of coconut milk
1 banana
1 avocado
2 tbsp of honey
1 tbsp olive oil
1 overripe banana
2 TBSPs Honey
1 1/2 TBSPs Olive Oil
1 TBSPs Mayo
1/4 cup coffee
Conditioner

Mostly protein:
1.5 cups plain natural yogurt
1 egg, half a banana
1/4 cup aloe vera gel
1 T olive oil
1 T honey

Moisturizing:
1/4 C conditioner
1/2 C Lustrasilk shea/mango
1/3 C aloe very gel
2 T melted coconut oil
2 T agave nectar
Application
Edit
Blend well in the blender. You can freeze any you don't use or keep it in the fridge for a few days.
Distribute through wet or dry hair. Using hot water can help the deep treatment sink in more.
Secure the hair up in a towel or cap.
Wait for a period of hours; you can also do this overnight.
Rinse the hair thoroughly.